Hilaree Nelson has gone to some of the world's most exotic mountain ranges, combining a passion for exploration, alpine experiences, and skiing. Her expedition career has taken her to many "firsts" in the world of ski y are vital to the health of both the earth and the human mind.mountaineering, including linking two 8000m peaks in one push, first ski descents in Baffin Island, the first American ascent and ski descent of Papsura peak in India, and the first ski descent of Lhotse, the world's fourth highest peak. She is a strong supporter of wild areas such as the Arctic National Wildlife Refuge, believing that the
Hilaree grew up in Seattle and spent her weekends skiing at Stevens Pass in the Cascade Mountains of Washington. After graduating from college, Hilaree purchased a one-way ticket to Chamonix, France, which would change the trajectory of her life. She learnt the ins and outs of ski mountaineering during her first season and won a world extreme skiing contest aling the way. One winter became five. Hilaree recognized she had the climbing engine and was hooked following her first TNF trek to India.
She obtained a National Geographic Explorers award in 2014 to organize a daring trip to Hkakabo Razi, a little-known summit in Myanmar's far north. Despite her failure, the narrative of personal and physical drama that unfolded was chronicled in the award-winning 2015 film Down to Nothing, which landed her a seat on the National Geographic Live Speaker series, where she tells her stories with audiences around the country. According to TNF, Men's Journal ranked her one of the most daring women over the previous 25 years in 2017.
Hilaree and partner Jim Morrison have been on a roll in recent years, with a record of victories. They summited 21,165-foot Papsura, often known as The Peak of Evil, barely 12 days after landing in India in May 2017, becoming the first Americans to do so. She accomplished an almost two-decade-long dream after an icy, 3,000-foot, 60-degree virgin ski descent with absolutely no vision. Her dedication to this goal and eventual accomplishment won her the title of National Geographic Adventurer of the Year in 2018. Hilaree and Jim traveled to Denali, Alaska, two weeks later, when they ascended the Cassin Ridge and skied the Messner couloir. It was a watershed year."
According to the TNF website, "In 2018, she was chosen captain of The North Face Athlete Team, a position that has only been held by one other athlete: Conrad Anker. Hilaree continues to push the boundaries of not just geographical exploration but also of our human potential to break societal standards as a role model for other female adventurers."
Career
Nelson grew raised in Seattle, began skiing at the age of three, skied at Stevens Pass, is a mother of two, and currently resides in Telluride, Colorado as the current The North Face Global Athletic Team Captain. She was a member of the Montana State University Everest Education Expedition in 2012. Nelson has received a National Geographic Explorers award, has participated in over 40 excursions, and has first ski descents on Baffin and South Georgia Islands, Argentina, Kamchatka, Russia, the Tetons, and other locations. Her work has also appeared in National Geographic Adventure, The Ski Journal, Outside Journal, and other publications.
Notable accomplishments
First ski descent of the Dream Line (from the summit), Lhotse Couloir, Nepal, 2018

First ski descent of Papursa Peak, India, 2017

First female descent of Makalu La Couloir, Nepal, 2015

First to ski all five "Holy Peaks", Mongolian Altai

First female to climb Everest and Lhotse in 24 hours, Nepal, May 25, 2012

Skied from the summit of Cho Oyu, Tibet, September 22, 2005

Skied from the summit of Denali, Messner Couloir, USA, June 16, 2011

First female descent of Bubble Fun Couloir, Tetons, USA

European Women's Extreme Skiing Champion, 1996
Advocacy
Part of The North Face and Girl Scouts of the USA's "She Moves Mountains" initiative, which aims to inspire, prepare, and organize the next generation of female explorers.
Death of Hilaree Nelson
On September 26th, 49-year-old Hilaree Nelson and her romantic and climbing companion, Jim Morrison, were attempting to ski down Manaslu, the eighth-highest peak in the world. When she went missing on Monday, just after she and her partner started their descent from the 8,163-meter (26,781-foot) peak of Manaslu, the guides who were accompanying her on her excursion stated that they feared she had fallen into a crevasse.
According to one of the expedition liaison officer officers from Gorkha, an avalanche allegedly blew her off a cliff onto the south face of the mountain, which was contrary of the original route of descent they had planned for themselves. Her boyfriend, Mr. Morrison, skied to base camp for assistance following the avalanche, which left him with only minor injuries; however, due to the severe weather conditions, a helicopter survey and rescue mission was not conducted until Tuesday morning.
Her body was discovered on Wednesday, signaling a significant loss among individuals who participated in adventurous activities as well as all those who knew her or got to know her.
There have been hundreds of recorded efforts made to reach the peak of Manaslu, and throughout those attempts, dozens of people have died. On the mountain in 2012, an avalanche claimed the lives of nine mountain climbers. The fatality highlights the extraordinary dangers that are taken by adventurers and the local Nepali guides who help them in climbing some of the world's highest peaks, which are also some of the deadliest peaks. Mountaineers and climbers will always remember and admire her achievements, as well as the daring and courage she shown in attempting to scale the world's most treacherous summits.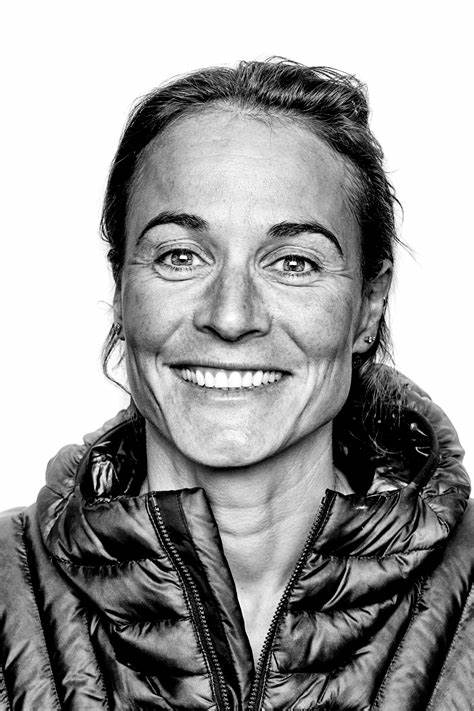 Conclusion
Accessible Adventure would like to extend our most sincere condolences to Hilaree as well as to her family and friends who are mourning the death of one of the most skilled and courageous spirits of this generation. The dedication and bravery that she displayed will go on in history. The high peaks present a hazardous and unpredictability conditions. Although many people have the goal of conquering the Himalayas, doing so comes with inherent dangers. As the organizers of the journey, one of our primary responsibilities is to make every effort to provide the very best safety procedures. Even the most seasoned climbers, like Hilaree, might run into the worst possible scenarios. We pray that her soul may find peace, and that her loved ones and friends will find comfort in the midst of their loss.